Manchester United legend Nemanja Vidic has been voted as the best defender in the Premier League era. According to Sports Bible via the polls on Sky Sports News, Serbian football legend Vidic saw off Liverpool star Virgil Van Dijk as the greatest centre back to ever grace Premier League football.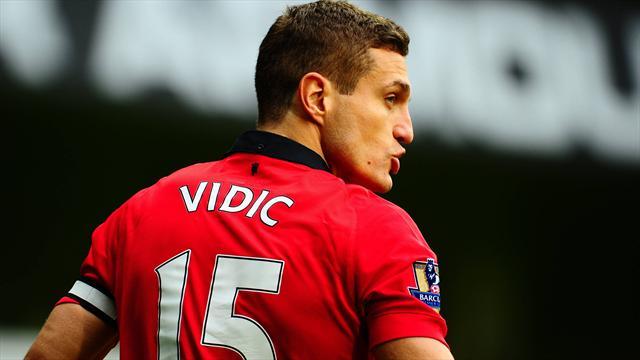 Dutchman Van Dijk is widely regarded as the best defender in world football at the moment though he would miss the rest of the season due to the serious knee injury suffered by the player during the Merseyside Derby in the league in October.
In the first round of the polls, Manchester City legend Vincent Kompanysaw off Jaap Stam, while Manchester United legend Rio Ferdinand got the better of former Arsenal centre back Sol Campbell. Eventual winner Nemanja Vidic saw off ex-Chelsea skipper John Terry in a close race, while runner-up Van Dijk beat Arsenal legend Tony Adams.
Vidic had 50.3% of votes to the 49.7% by John Terry in the first round, while Van Dijk beat Tony Adams by 51.2% to 48.8%. Rio Ferdinand had the highest votes in the first round with 77.4% to the 22.6% for opponent Sol Campbell, while Vincent Kompany beat Jaap Stam by 52.3% to 47.7%.
In the semi-finals of the best Premier League defender polls, Vincent Kompany was beaten by Virgil Van Dijk by 49.4% to 50.6% to secure his place in the final. He was joined in the final by Nemanja Vidic who saw off his Manchester United defensive partner Rio Ferdinand by 56.8% to 43.2%. Nemanja Vidic emerged as the overall winner with 54.5% of the votes to the 45.5%  of the votes gathered by Virgil Van Dijk.
Vidicwas a key player for his clubs during his career including Manchester United from 2006 to 2014. Vidic was also an important player for Serbia. He scored two goals in 56 outings for the Serbian national team over a nine-year period. He played for his country from 2002 to 2011.