Football Insider reports Manchester United have made a £25 million bid with a 'take-it-or-leave-it' message for Cody Gakpo. The Red Devils intend to sign the Dutch international irrespective of their pursuit of Ajax star Antony, as Erik ten Hag is eager for quality reinforcements before the summer transfer window closes.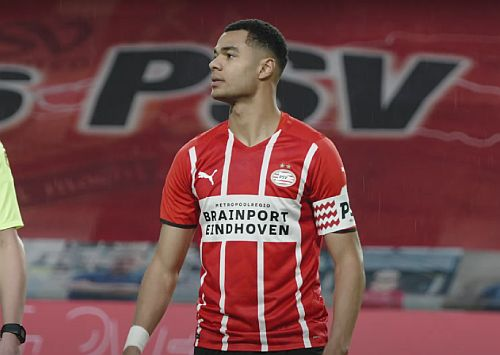 Manchester United have given mixed signals about their search for a new wide attacker. Two names have stood out in the last few weeks, with Ajax's Antony and PSV Eindhoven's Cody Gakpo grabbing the headlines with a potential arrival to Old Trafford on the cards.
For significant periods, many believed it could be either of those wingers. However, from Manchester United's pursuit of both Eredivisie stars, it may be safe to assume they want to sign them both. The Red Devils recently made a €90 million bid for Antony, and they were waiting on the outcome of PSV's Champions League qualifier against Rangers.
With PSV losing to Rangers, Manchester United's hopes to sign Gakpo have received a boost, and the club have reportedly tabled an offer in the aftermath. The bid seems to be worth £25 million and comes with a 'take-it-or-leave-it' kind of intention. Manchester United have been expected to make an offer, which has now arrived. The £25 million proposal is well short of PSV's valuation of around €40 million. With the player reportedly keen on moving to Old Trafford, it remains to be seen what measures the Dutch giants take to get a deal done.
The Eredivisie outfit would undoubtedly want a fee closer to their valuation, although Manchester United may have made it clear they may not go beyond the £25 million offer. Ten Hag is keen on signing the Dutch attacker, with whom he shares the same agency. Former Manchester United defender Nemanja Vidic believes the club should sign the star as he's still very young.