Inter Milan Chief Executive Officer (CEO) Giuseppe Marotta is known as the king of free transfer in Italian football as he has perfected the craft of luring some of the best players who are free agents on the market to his team. Marotta did that at Juventus and he has continued that trend at Italian Serie A rivals Inter Milan.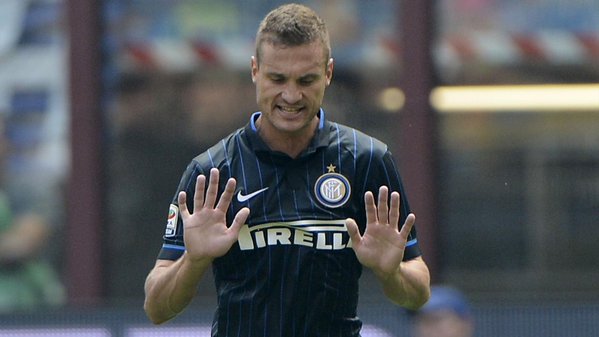 At Inter Milan this summer, Marotta has masterminded the free transfer signings of Cameroon shot stopper Andre Onana and Armenia international playmaker HenrikhMkhitaryan. Ex-Barcelona goalkeeper Onana joined Inter Milan officially at the start of this month after his Ajax Amsterdam contract expired last month though the deal had been agreed since the start of the year. On his part, ex-Borussia Dortmund and Arsenal player Mkhitaryan snubbed the contract extension offer at AS Roma to sign for rivals Inter Milan.
Marotta and Inter Milan could have made another free transfer signing in Paolo Dybala, but they passed up the opportunity to sign the petite attacker after the loan signing of Belgian international RomeluLukaku from Chelsea. Dybala has since signed for AS Roma.
Italian media outlet cultofcalcio recently ranked the free transfer signings made over the years at Inter Milan and Manchester United legend NemanjaVidic was ninth on the list. NemanjaVidic spent one more year after Sir Alex Ferguson retired as the Manchester United manager before signing for the Nerazzuri in 2014. Vidic signed for Inter Milan as a free agent.
NemanjaVidic didn't live up to his Manchester United reputation at Inter Milan. At United, Vidic was one of the best defenders in the world. The three-man central defence employed by the Inter manager, Walter Mazzarri, didn't help his cause as well.
On the free transfer ranking, Alexis Sanchez, HakanCalhanoglu and Stefan de Vrij are in third, second and first respectively. The three players are still at the club till date. Dutchman de Vrij joined Inter from Lazio on a free transfer in 2018, while Chilean star Sanchez signed for the club on a free transfer from Manchester United in 2020. Turkish midfielder Calhanoglu joined Inter Milan last summer as a free agent and he went on to score eight goals plus 12 assists in his first season.