Frenchman Patrice Evra has revealed that he had a fight with NemanjaVidic and it led to them shunning each other for three months.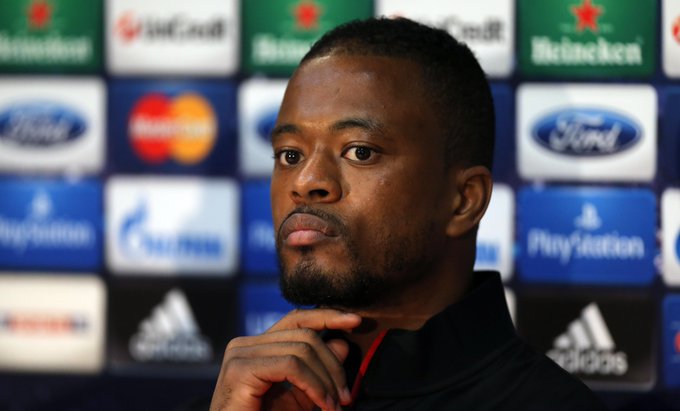 Patrice Evra and NemanjaVidic had a good relationship at Manchester United having both joined the club in the same transfer window. They developed a good relationship as they played together on the left side of the Red Devils defence. Evra was the undisputed first choice at left-back during his Manchester United days and Vidic was able to form an impenetrable centre back partnership with Rio Ferdinand.NemanjaVidic was always on the left side of the central defenceand next to the abovementioned Evra.
Vidic and Evra signed for Manchester United during the 2006 winter transfer window and they both initially struggled at the start of their respective careers at the Theatre of Dreams.
Evra talked about Serbian defender NemanjaVidic while he was fielding questions during a Q & A session with the official website of Manchester United. According to him, legendary manager Sir Alex Ferguson had to intervene by switching Rio Ferdinand to the left side of defence when he had a three-month fight withVidic. The Frenchman didn't talk about the specific time of the lengthy fight between him and Vidicthough the shift involving Ferdinand and Vidicat the centre of the Manchester defencehappened during the 1-0 win over Sunderland in the Premier League in November 2011. The defensive switch was made shortly after Manchester United were thrashed 6-1 at home by city rivals Manchester City.
Vidic and Evra won a lot of trophies together during their time together at Old Trafford. They both won five Premier League titles and the 2008 Champions League title. The Red Devils sealed a third European title by beating Premier League rivals Chelsea on penalties in the 2008 Champions League final.