https://pbs.twimg.com/media/Eq-NuAsXMAA7HQt.jpg
NemanjaVidic played youth team football for defunct Yugoslavia. Vidic made his debut for Serbia and Montenegro in their Euro 2004 qualifier against Italy on October 12, 2002.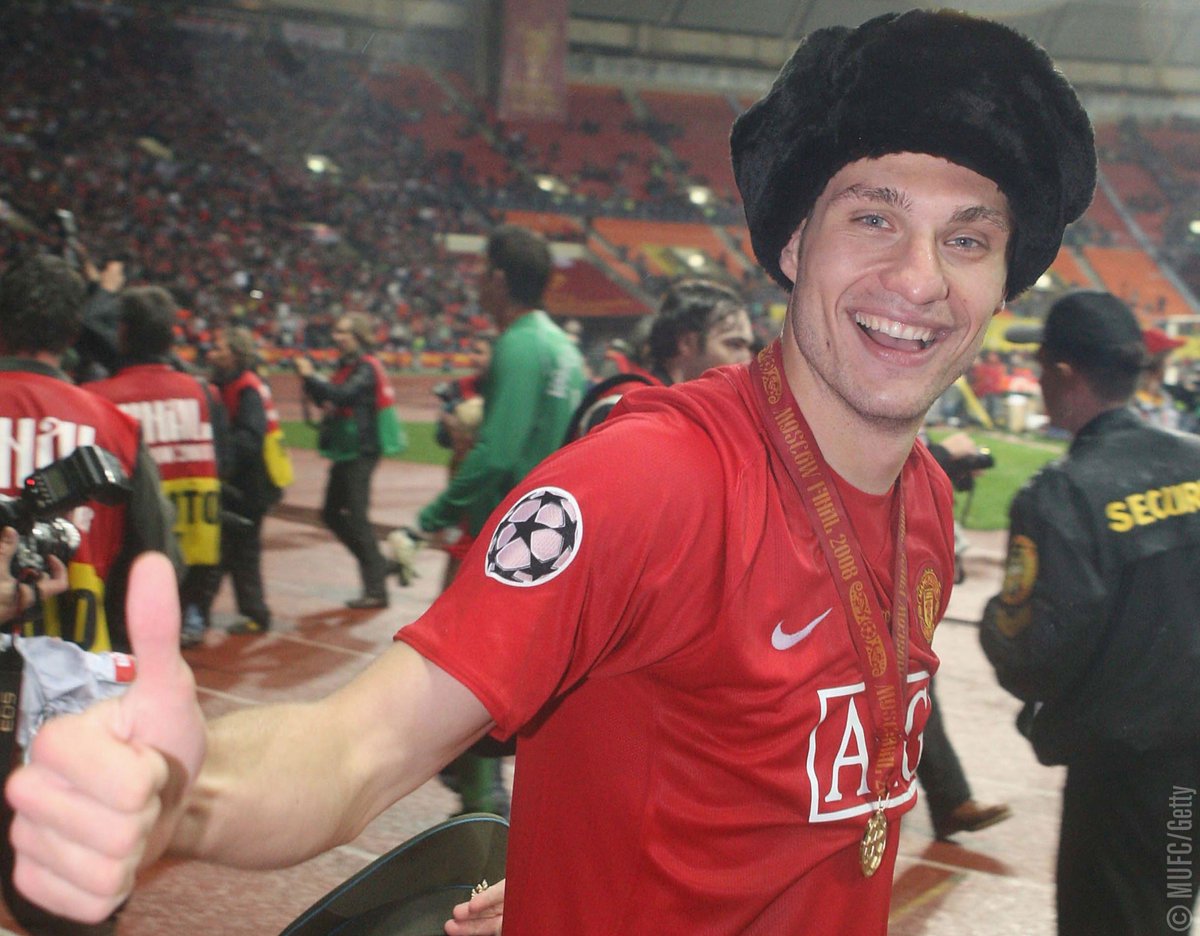 Manchester United legend Nemanja Vidic was a member of the 'Fantastic Four' at the back for Serbia and Montenegro on the way to qualifying for the 2006 FIFA World Cup tournament on German soil. The Fantasic Four included NemanjaVidic, MladenKrstajic, Ivica Dragutinovic and Goran Gavrancic. The Serbian defence involving the four aforementioned players conceded just one goal to set a record for the fewest goal conceded in a World Cup qualifying campaign ahead of the 2006 edition in Germany.
Vidic was a major actor in the last qualifying game for Serbia and Montenegro as they booked their place at the World Cup tournament in Germany thanks to the 1-0 win over Bosnia and Herzegovina. Vidic was sent off with five minutes left to play and that made him miss the opening game for Serbia and Montenegro at the World Cup. The former Manchester United defender was not part of the Serbia and Montenegro squad for their first group outing against the Netherlands. He then suffered knee ligaments which ruled him out of the remaining games as Serbia and Montenegro exited the tournament at the group stage.
Serbia and Montenegro had separated by the time the 2010 FIFA World Cup qualifiers started in the European section. NemanjaVidic was a key player for Serbia who topped their group ahead of France and Romania thereby sealing a place at the 2010 FIFA World Cup tournament on South African soil.
Vidic and Serbia failed to reciprocate their qualifying group form at the tournament as they finished in last position in Group D thus exiting the tournament at the group stage just like Serbia and Montenegro did four years earlier in Germany. NemanjaVidic scored once in 17 games for Serbia and Montenegro plus once in 36 games for Serbia when they separated from Montenegro.